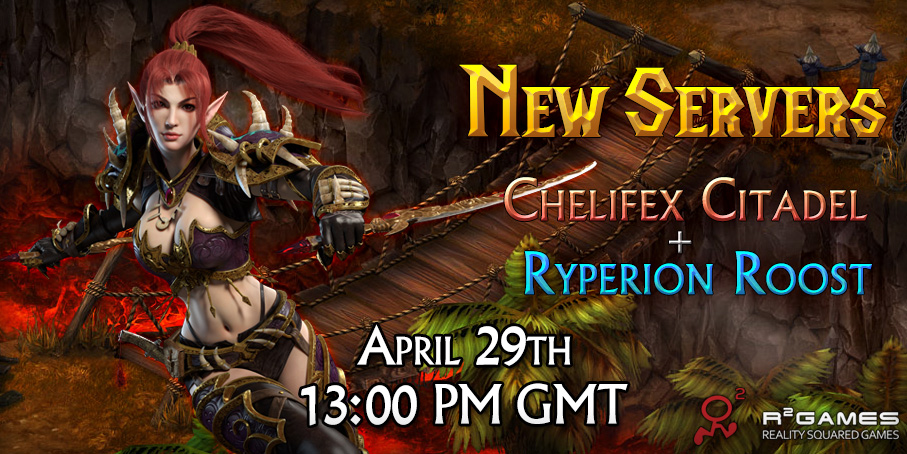 On Wednesday the 29th of April at 13:00 AM GMT, two new European Servers, Chelifex Citadel and Ryperion Roost, will be released.
You can check out all the Activities and Promotions here
in this thread
. For any updates or changes, please keep an eye on this thread. See you in game!