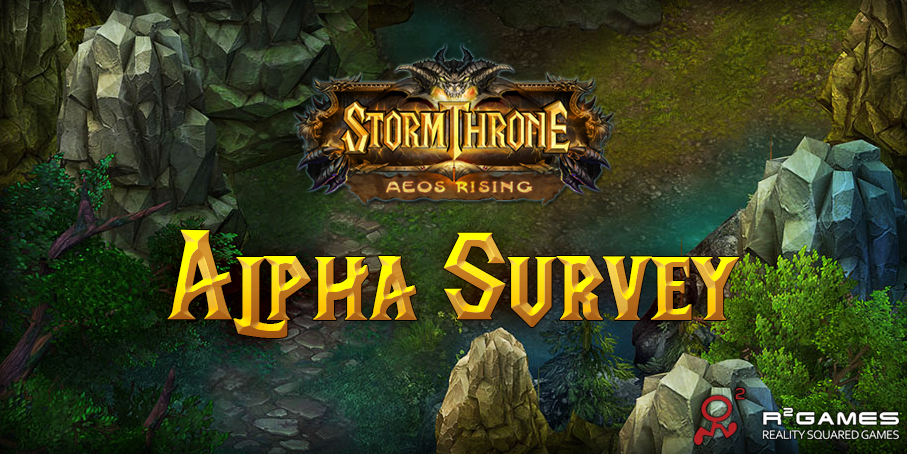 Throughout the Stormthrone Alpha, we've been analyzing gameplay stats, refining systems, and crushing bugs. Thanks to the hard work of observant players like you, the first
Alpha patch
restored the AFK system, smoothed out a lot of text display issues, and more – so as the Alpha enters its second week, there's ample cause for thanks and celebration!
But, well, we're still
really
curious about what you think – and there's no better way to let us know than taking the
Stormthrone Alpha Survey
! It's not long (about 5 or 6 minutes, tops) and every response will help us decide where to focus our development efforts next. Even though stats, bug reports, and suggestion threads are critical (go community go!), they can only tell us so much – so log in, turn on AFK, and check out the
Alpha Survey
and help make
Stormthrone
the ultimate browser MMO!