​
There's a new minigame in town: Stormthrone Switch. Flip the cards over and match them as fast as you can – but be careful, because you only have so many moves to make! Here's how it works: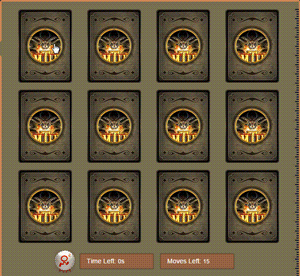 With the Alpha coming out on November 19th at 10:00 AM EST, time is running out – master the minigames now before the Exchange Points function goes live at 8:00 AM EST on the 19th! Here's what you can earn (limit one of each per user):
1200 Points for 500 Bound Pyrum

1800 Points for 1000 Bound Pyrum

4000 Points for 2000 Bound Pyrum
Just remember that these Bound Pyrum codes are first-come, first serve, so make sure to be there to grab yours!
Have any questions about Stormthrone Switch? Let us know here or on the Forum!