​
You there!
We spend a lot of time telling you guys about Stormthrone – and, to be fair, there's so much more to tell – but until now, there hasn't been a place that the community could call its own. But now, thanks to some hard work behind the scenes, we've made just that: the official Stormthrone Forum!
If you're an R2Games veteran, you'll notice that we've given the Forum a serious makeover. If you're only just joining us, take a look around – Stormthrone is our most unique MMORPG yet, so we gave it a layout to match: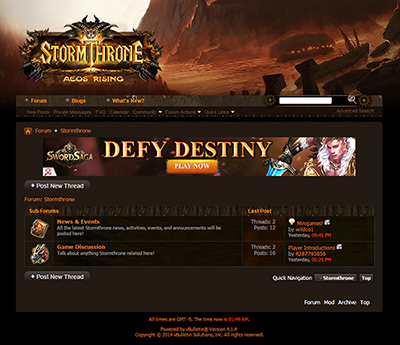 Got a question about the world of Aeos?
Want to share a feature that you're dying to see?
Looking for Alpha guildmates? (It's never too early to start looking!)
Join us and the Stormthrone community on the Forum – you'll be glad you did!