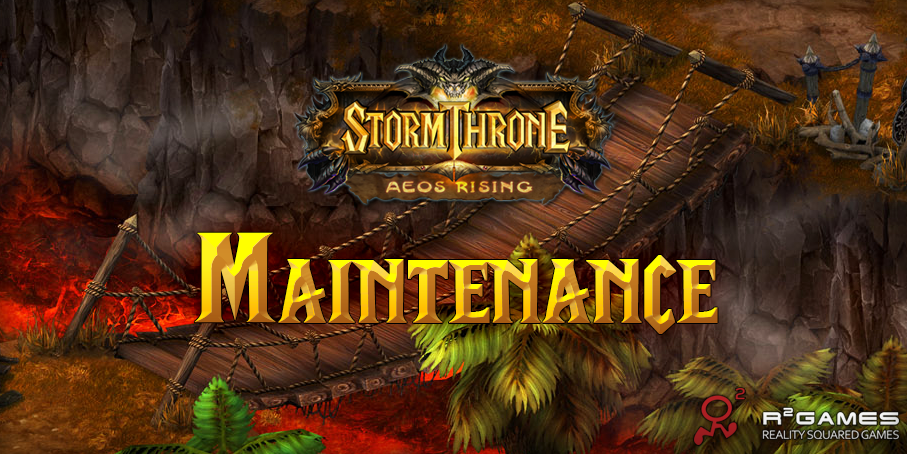 All Stormthrone servers will come down for maintenance on January 20th 4:00 PM GMT+8, 08:00 AM GMT, 03:00 AM EST, 00:00 AM PST.
The maintenance is expected to take no more than 2 hours.
Stormthrone 1/20 Patch Notes
New system: Morph
1. Morph Information
The new system unlocks at Lvl. 33. Morph into a bloody Twisted Wulfkin or an Angel with Glory Wings. Obtain new skills, appearances and powerful stats.
Click this icon on the skill bar to enter the Morph panel.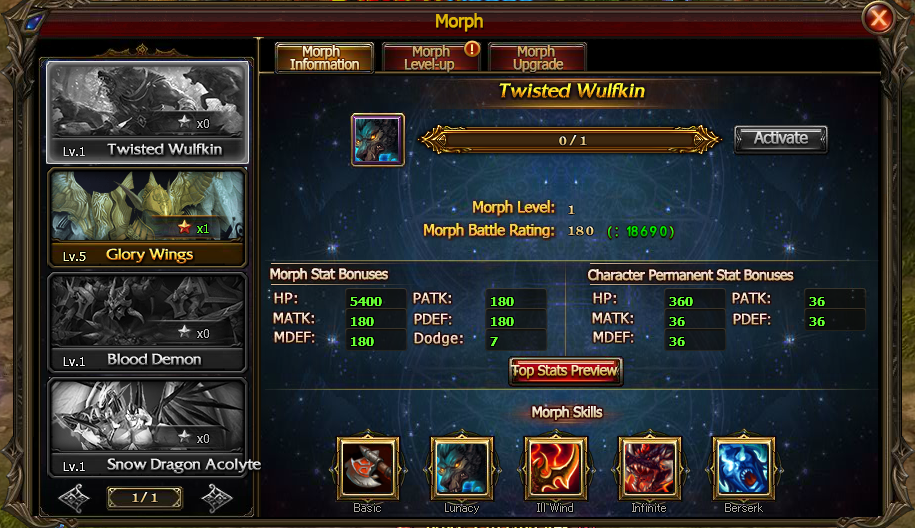 2. Morph Level-up
Level up the morph by using corresponding Morph Shards to get stronger;
For example, Twisted Wulfkin Shards can be used to level up the Twisted Wulfkin morph: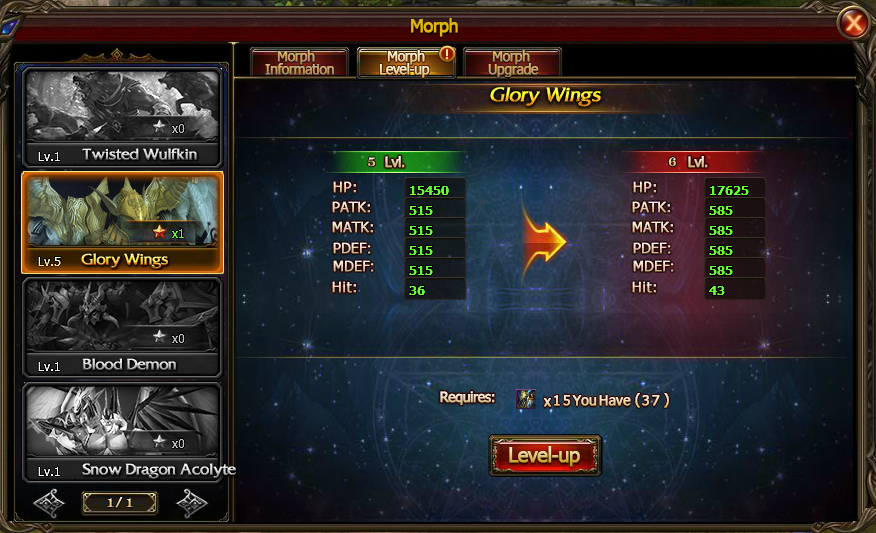 3. Morph Upgrade
Use Morph Upgrade Orbs to upgrade and get more strength.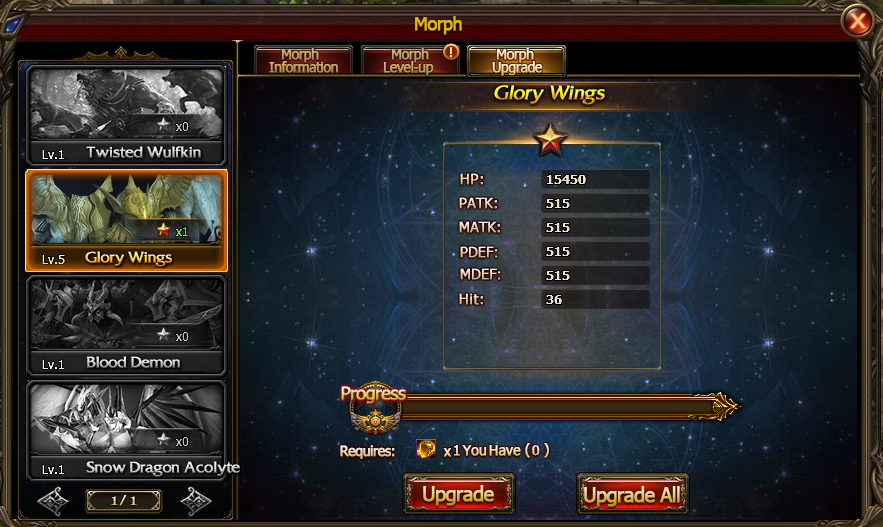 1. Press ~ on the keyboard to morph during battle.
2. Morph lasts for a set period. The character will return to his or her original appearance at its end. Morph again when Rage accumulates to the requirement.
- The Stormthrone Team