New Halloween Event - Halloween Swap (10/29 -10/31)
During the event, kill monsters to win Halloween words(Happy, All, Hallows', Evening) and exchange them for gift packs and a title in the Halloween Swap Event.
Click on this icon in the top rightof the screen to enter the event.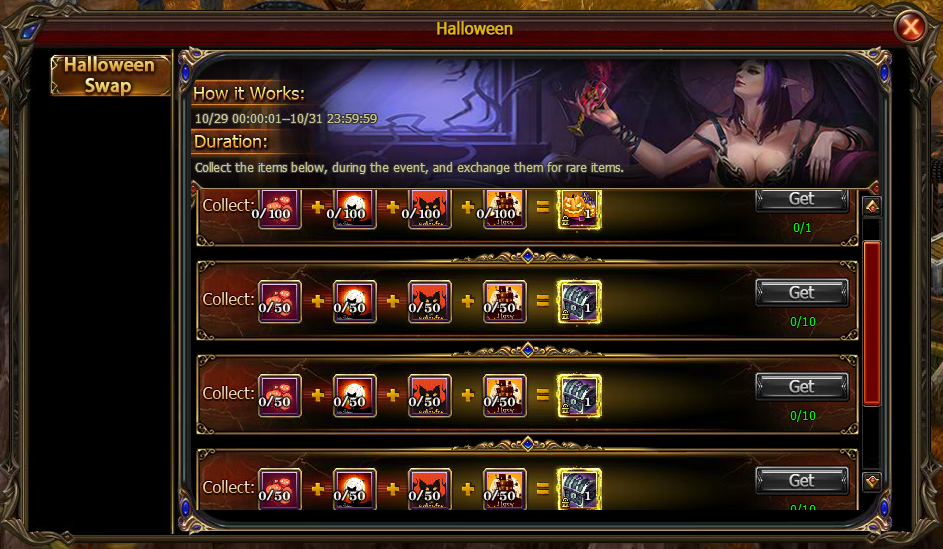 New Title - Halloween Fan (Halloween Swap event)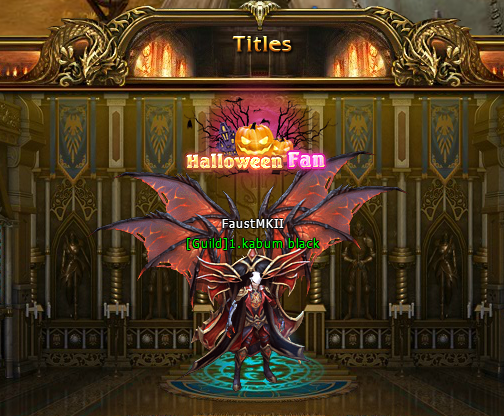 Monthly Exchange (10/26 - 11/5)
Collect True Blood Badges from events and exchange them for the rare items listed below in the Hall of Fame Monthly Exchange panel.
New Halloween Costume - Bleeding Love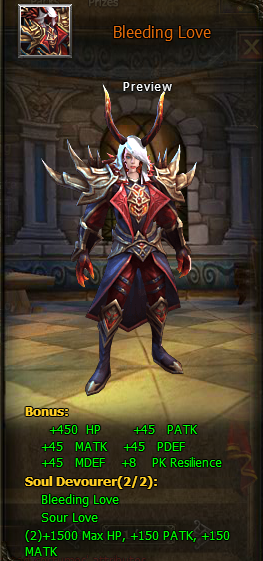 New Halloween Wings - Soul Love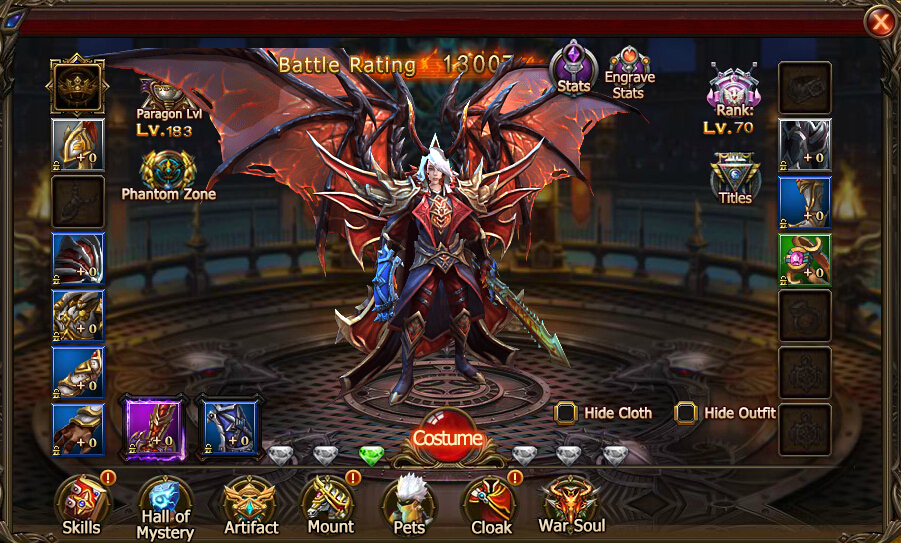 New Halloween Pet - Pumpkin Devil