​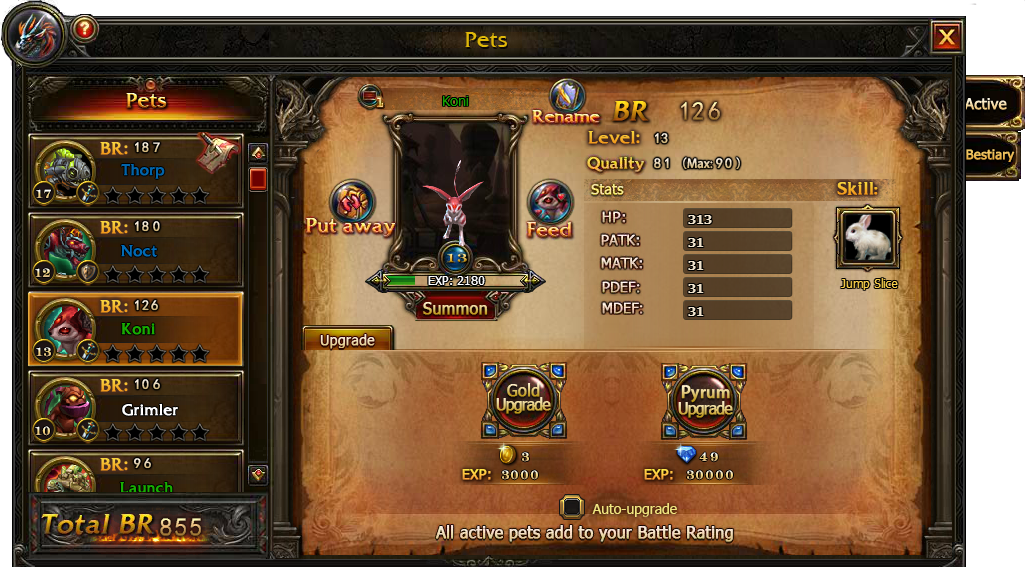 While exploring the world of Aeos you may run in to a few critters that, surprisingly, do not want to eat you. In fact, they may be a potential ally!
● Obtain pets throughout Aeos and add their strength to your own.
● Try and collect them all! There are a large number of pets to be found, and every pet in your roster adds their stats to yours.
● Summon a pet from your roster to fight at your side whenever you like, granting you a cute or ferocious companion, complete with a unique pet-only combat skill.
● Head to your bestiary and feed your pets to increase their loyalty. More loyalty boosts their statistics, boosting yours in turn!