​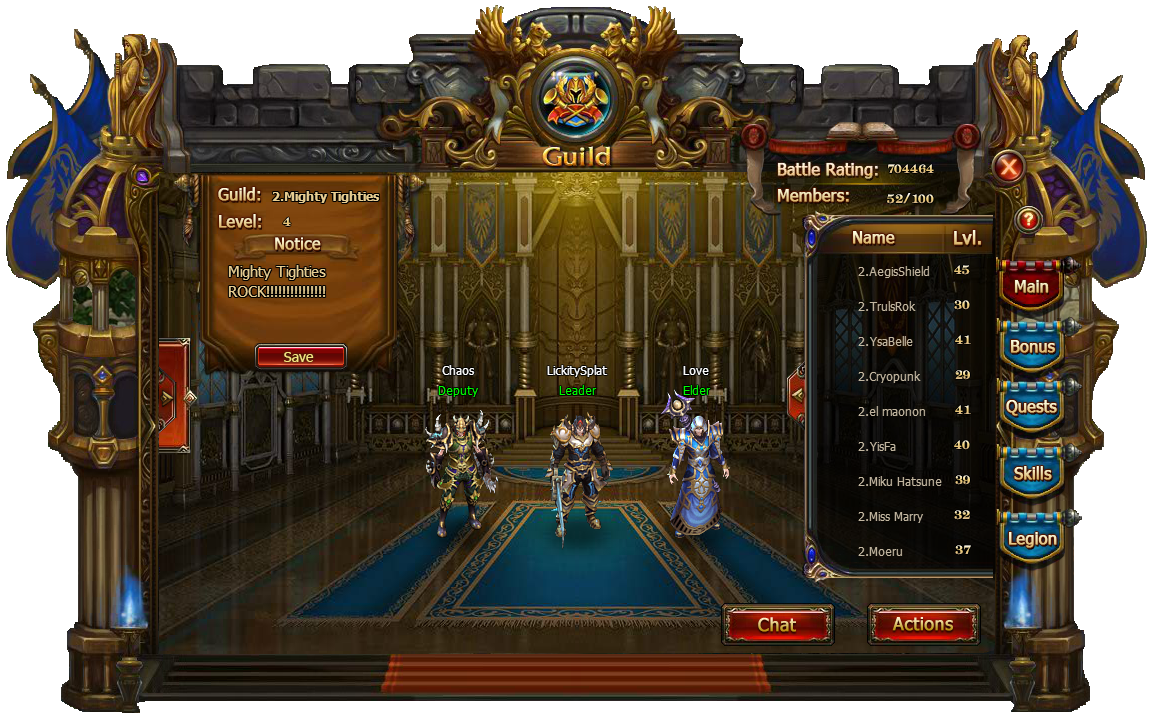 What good is commanding the elements or swinging a sword as big as you are without good friends? Stormthrone features a rich guild system to help you find a group that enjoys all that Aeos has to offer in the way you like most! Level up your guild and experience a sense of teamwork and growth as you embark on fantastic adventures.
● Increase guild level by contributing gold and special items.
● Purchase items with tribute points at the guild's Bonus shop. Higher level guilds can purchase more things!
● Embark on Quests for your guild, sending you to the dangerous Crossroads to fight powerful enemies and earn guild tribute, experience, and gold!
● Unlock the power of guild skills by spending tribute and gold. The higher your guild level, the more your guild skills can grow!
● Organize your guild into three Legions, complete with a legion general, and organize large scale PvP assaults with ease.