​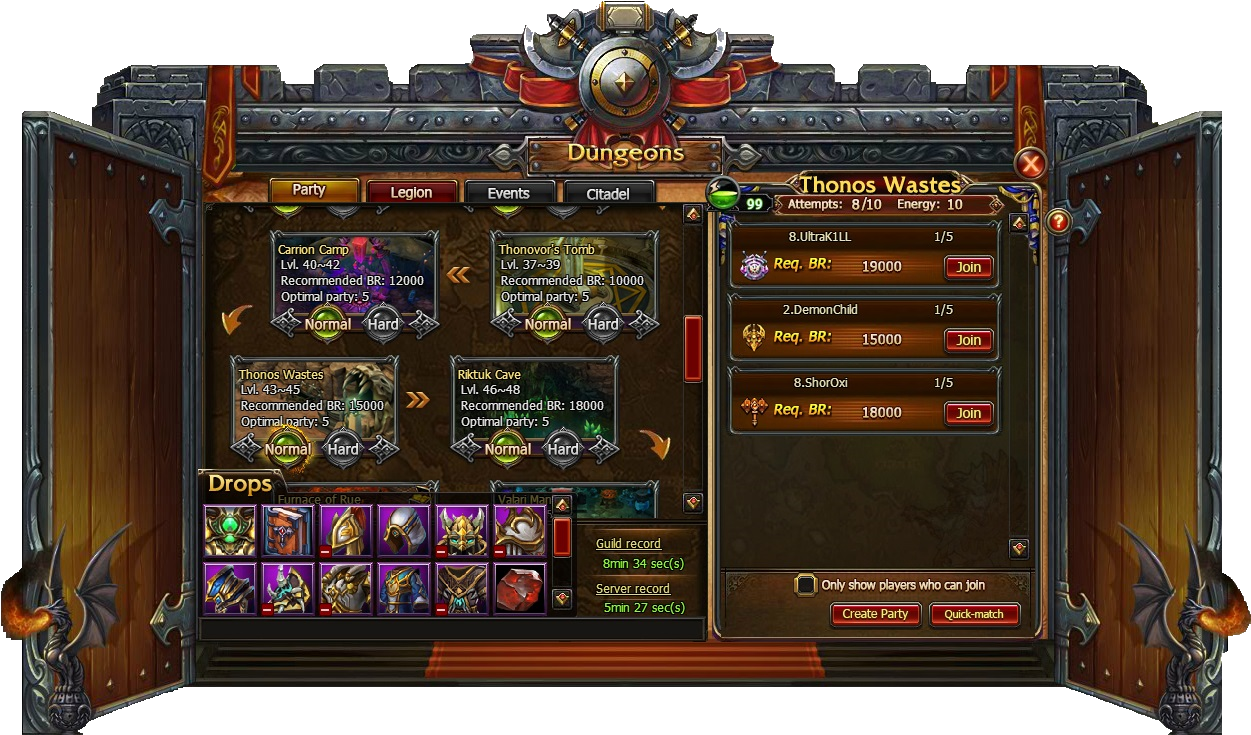 What adventure would be complete without treaturous dungeons filled with enough loot to make king Baruphon jealous? There are plenty of bosses hoarding powerful gear and epic loot just waiting to be slain!
● Go on expeditions into dangerous dungeons with up to five allies in search of loot and adventure.
● For a bigger challenge, try the Legion dungeons with 10 other players or more in search of super rare crafting materials and other fantastic loot.
● Compete with your guild members and even the entire realm for the fastest clear times.
● A handy party building system allows you to que up by yourself and get teamed up with 4 other players automatically.